About Dr. Gremillion

Grayson M. Gremillion, MD, welcomes new patients of all ages at East Jefferson Ear, Nose & Throat in Metairie, Louisiana. From young children to retired adults, he offers exceptional care for the full scope of ear, nose, and throat (ENT) conditions. His areas of expertise include allergies, hearing aids, and ENT surgery, especially sinus surgery and pediatric ENT surgery. In addition to cosmetic surgery, he helps patients regain a more youthful appearance with fillers and Dysport® to diminish wrinkles.
Dr. Gremillion isn't content to sit back and accept whatever treatments are available. He's an innovator who devises better treatments and techniques. He was awarded not one, but the top two monetary prizes at the 2018 BioChallenge annual competition sponsored by Innovation Louisiana.
His winning invention, SimplyBreathe, is a small intranasal implant that relieves the symptoms of allergic rhinitis for four months by slowly releasing medication. Dr. Gremillion came up with SimplyBreathe during his residency, when he often met patients who were suffering from nosebleeds or allergies.
After attending Jesuit High School and Louisiana State University (LSU), Dr. Gremillion entered the LSU School of Medicine in New Orleans. After graduating with his medical degree, he completed his residency and subsequently became board certified in otolaryngology-head and neck surgery.
---
About Dr. Desalvo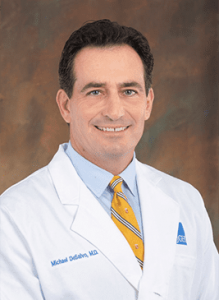 Bio coming soon.
---
About Dr. Vocke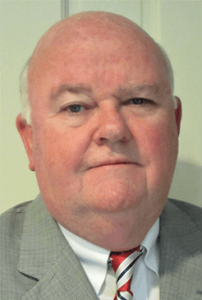 Dr. Vocke Is a life-long resident of New Orleans. He is a graduate of Jesuit High School in New Orleans. He received a Bachelor of Science Degree in Biological Sciences from Loyola University in New Orleans. He received his Doctor of Medicine degree from Tulane University School of Medicine and did a five-year residency in Otolaryngology at LSU School of Medicine/Charity Hospital in New Orleans.
He is certified by the American Board of Otolaryngology/Head and Neck Surgery and has been in private practice in the greater New Orleans area since 1981.
---
About Tara Thomas Bourgeois

Tara is our clinical audiologist. She earned her Master's of Communication Disorders degree from Louisiana State University Medical Center in 1994 and has been practicing at our clinic for over twenty years. She routinely performs diagnostic hearing evaluations on both adults and children and tests of electronystagmography for dizziness. She also provides our patients with custom hearing protection and amplification/hearing aids. Her audiological interests include hearing aids and this interest was sparked by her involvement in hearing aid research at Louisiana State University Medical Center.